Posted by Suzanne Gutierrez on
In one of this week's Instagram posts, I mentioned that things have been bonkers around the studio. That turned out to be an understatement. We had some high highs and a very low low this week.  First, the good news! Some custom orders went out late last week, and the customers who received them were super happy. I got some fun photos and sweet messages from them. We also hit a huge milestone early in the week and now have over 1,000 followers on Instagram! To celebrate, I've released a new colorway, and we're calling it Majestic! I've already updated...
Posted by Suzanne Gutierrez on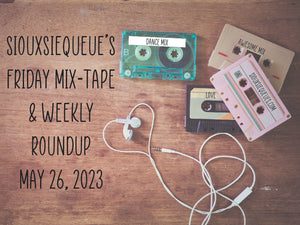 We've been bustling around the studio, getting everything ready for 
Florida Supercon
, restocking our general inventory, and (slowly) working on website updates. I might also be playing the new Legend of Zelda game, but that's mostly happening after work hours.